Artwork Submission Guide
How Best to supply your logo?
Logos should be supplied in vector format (.eps, .ai or .pdf). If you cannot supply your logo in vector format, please supply a flat image at a high resolution if possible. We understand sometimes you do not have your logo on file and we can redraw it if need be. Depending on the complexity of the logo, a charge may be incurred. If you are looking to get your logo vectorised and on file. Have your colours organised. Please have a look at our school branding.
What are vector files?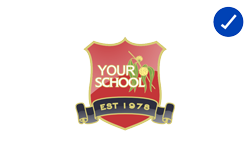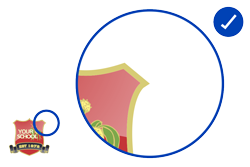 A vector file is the best option.
This could be an .ai, .eps or .pdf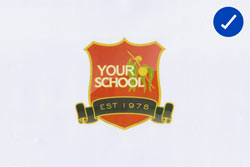 If you cannot find your logo in vector format.
A scanned image or flat bitmap file is ok.
This could be .jpg, .png or .bmp
Here are examples of what not to do.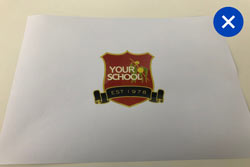 The logo is on an angle with bad lighting.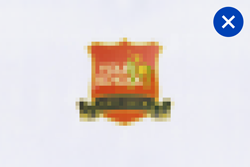 The resolution of the logo is too low.
If you are totally confused by all this, send what you can. We're here to help and make the process easy.